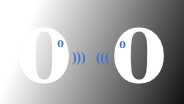 A Novel Way To Keep In Touch!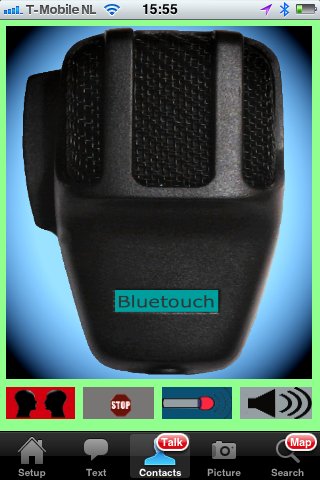 Share Bluetouch with a Friend
Bluetouch Communicator to stay in touch with other iPhone, iPad and iPod users over bluetooth and LAN. This is a great application to use anywhere where you need to communicate over short distances.
Join us on
Bluetouch Communicator™
Stay in touch with your family and friends
This is a complete all-in-one communicator for your home, at a gathering, restaurants, on holiday, listening in to conversations and meetings, excetera. It is a walkie-talkie, intercom, chat, photo/camera share and location sharing. It can also be used as a baby phone. Works on LAN-wifi and bluetooth. A great tool for a small price.
US$ 99 cents only!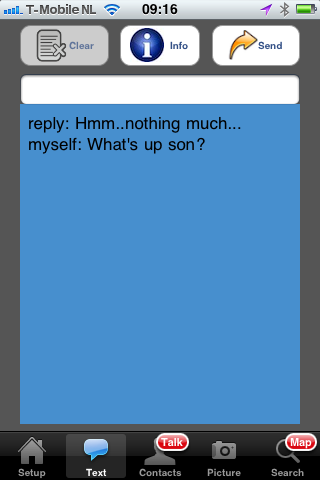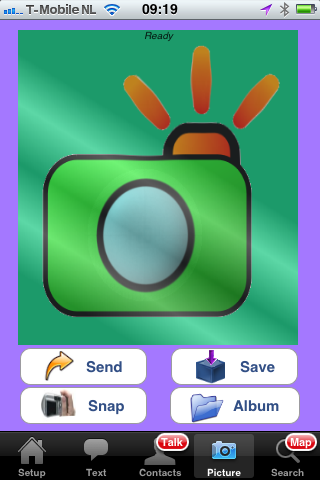 Check out the features
Text chat.
Walkie-talkie voice chat in standard and speaker modes
Photo Sharing of pictures from the camera and the Photo Album
Location tracking and sharing with zoom-in function
Connections over Bluetooth and LAN with Peer-toPeer and Listener modes with your own Network ID

Requirements
iPhone (3G or newer), iPod Touch (2nd gen or newer) or iPad (1st gen or newer)
iOS 4.1 or later
Bluetooth and/or Wifi
Works in combination with another unit also running Bluetouch
The general reach for bluetooth varies between 10m and 30m.